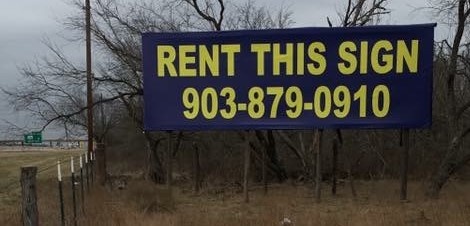 This billboard is available! High traffic area facing northbound I-45 at mile marker 213.
400/month on a 12 month contract. Production of wrap & installation included.
Ward Sign Company is a small family business with a big future. We are rapidly expanding in order to provide more services and to offer you the best price.
We can make signs from scratch, from the smallest window decal to the largest identification signs. We can help you get your name out there!